Request of data removal
In order to remove the data enter "Account management" page from the top of the App.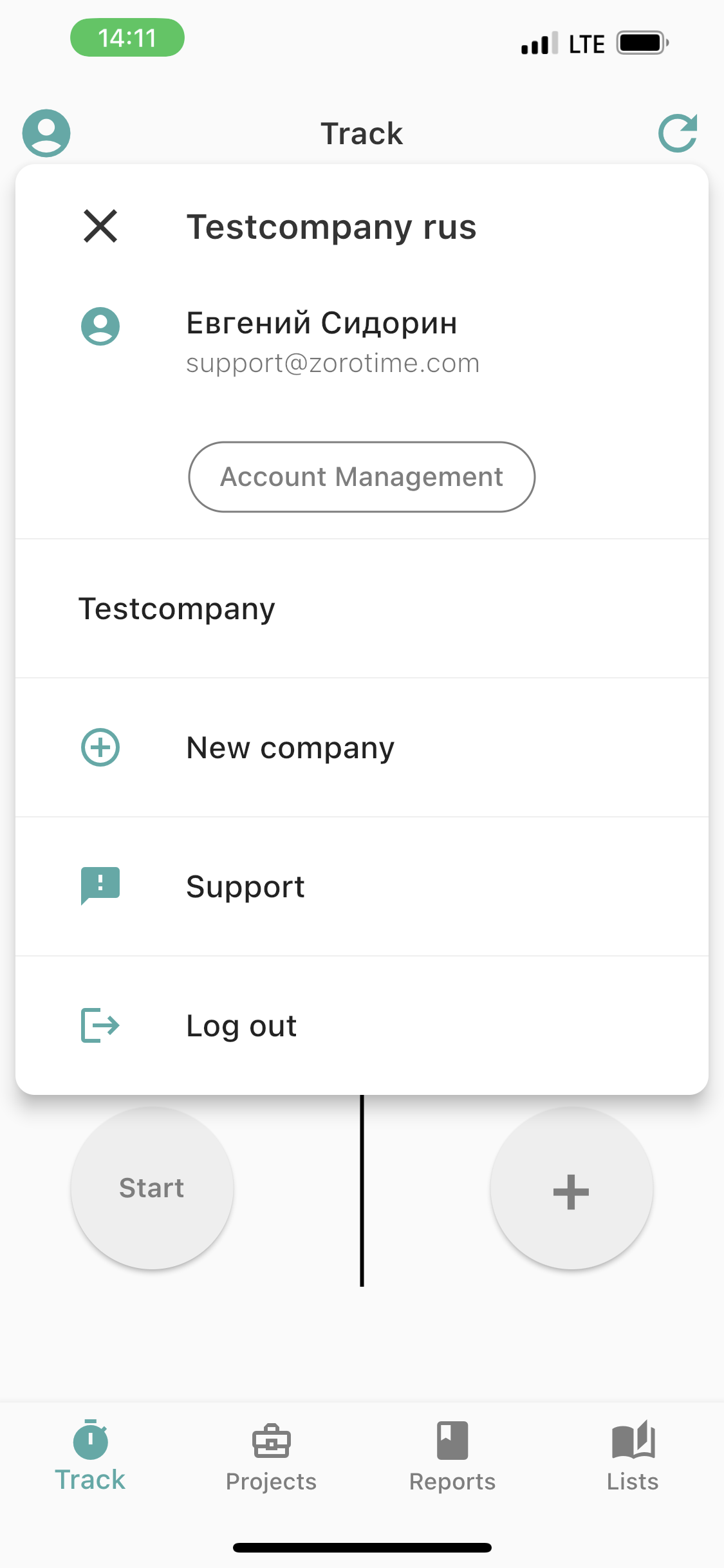 Then push the "Edit" button.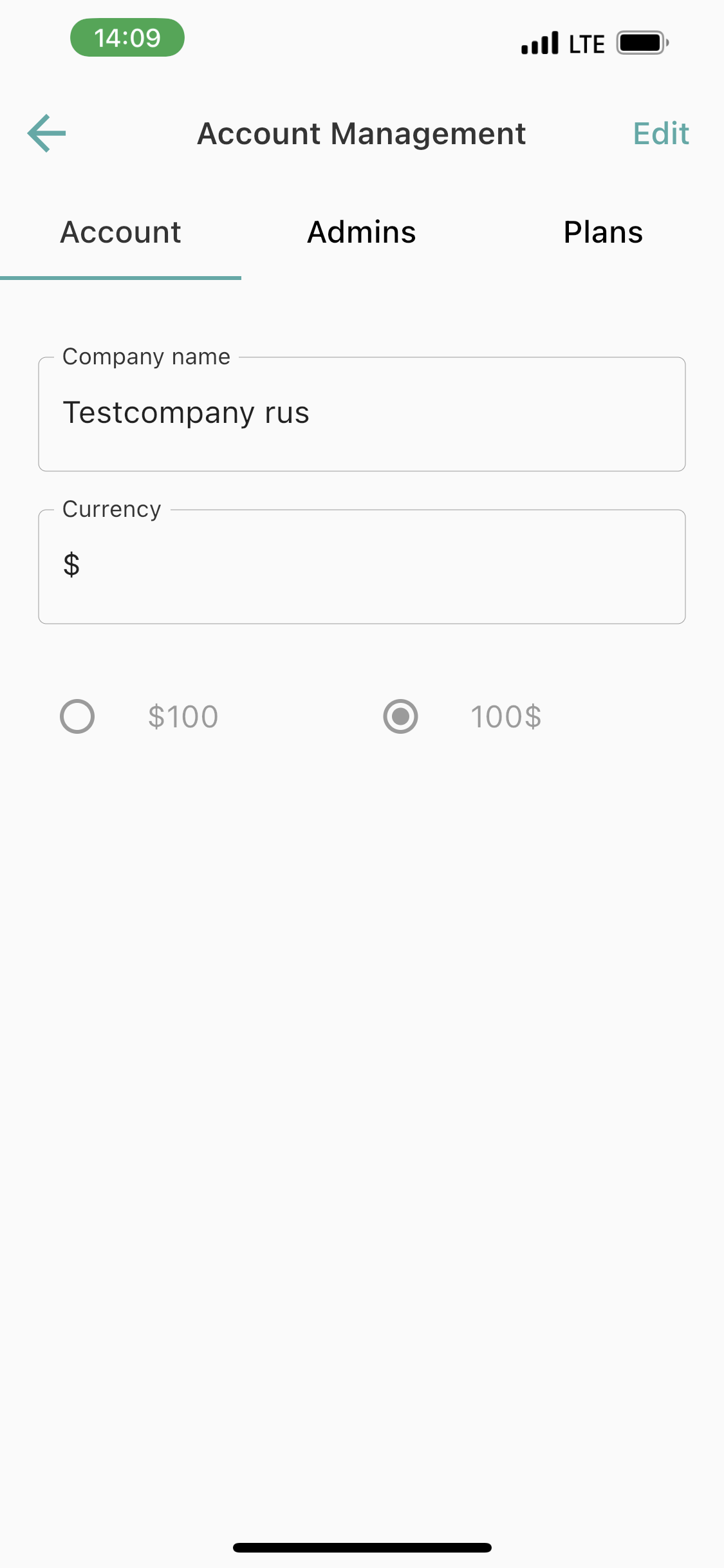 Then select a link "Delete company or account".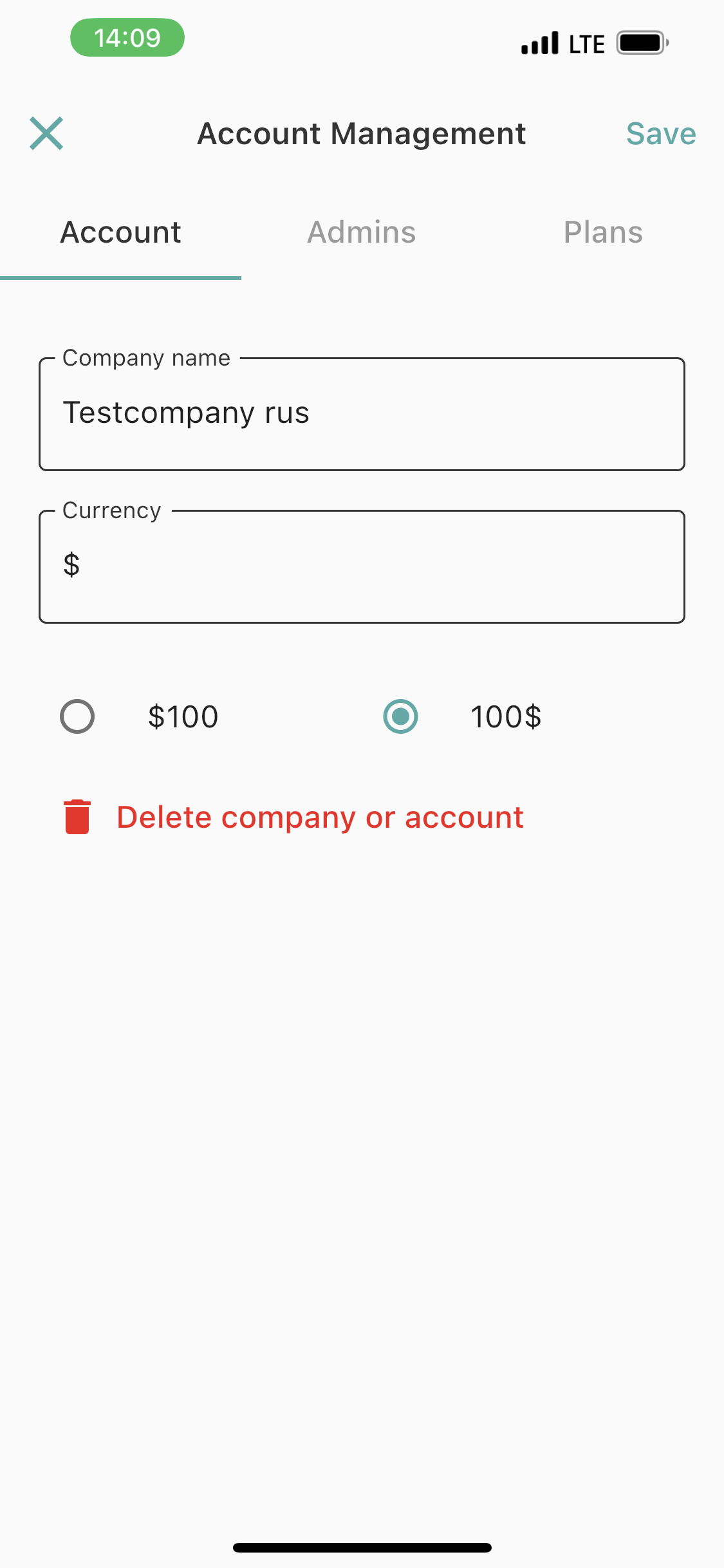 Provide a company name in the respected field. Check "Delete account".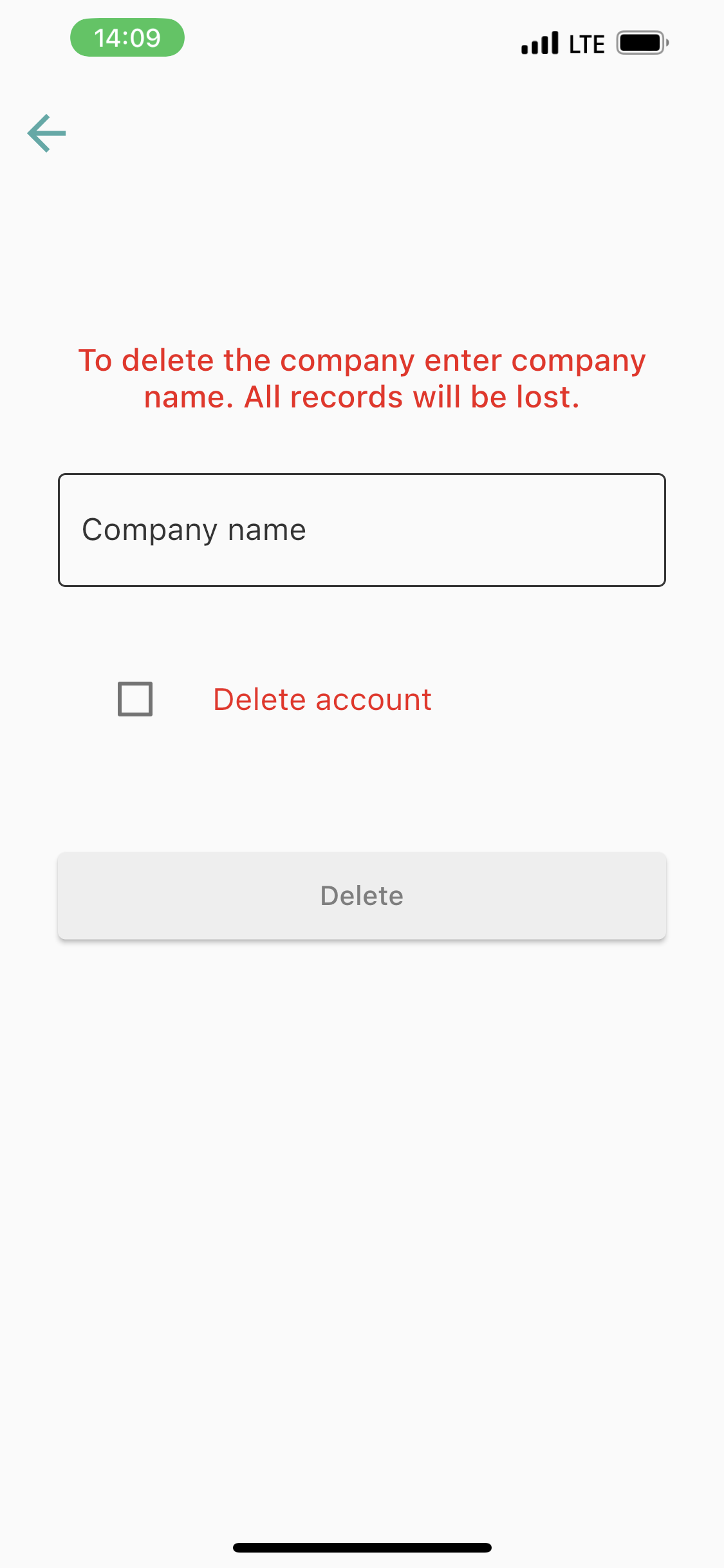 Press "Delete" button. And finally confirm the action by pressing the "Delete" button.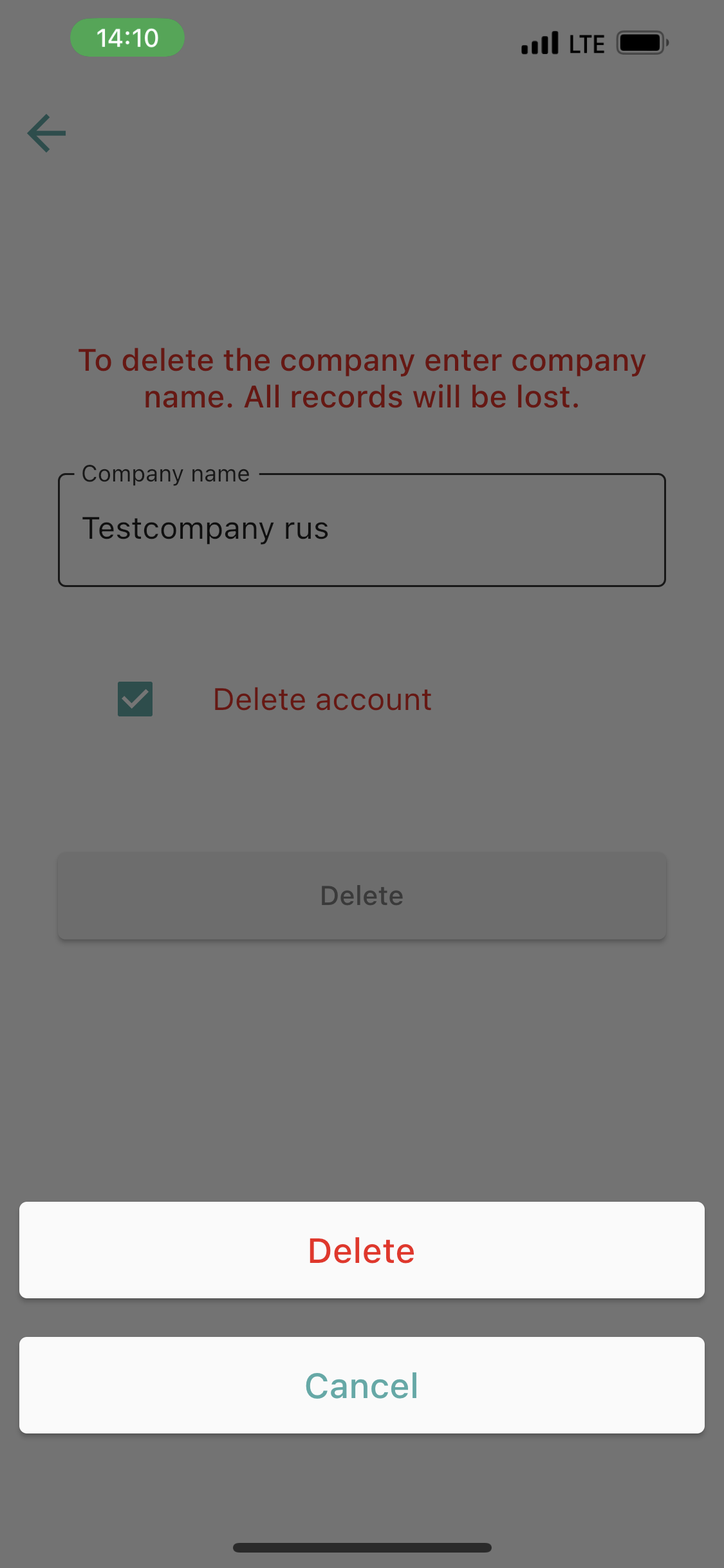 Your account would be deleted immediately and data would be deleted in 90 days.